Melwood Church
of the

Nazarene
Love God
Love others
serve the world
We are people who are passionate about loving God and finding ways to express that love to others. This can be experienced through serving as God shows us local, regional, national, and international places in our world that need his love. Linking arms with us in community means being sensitive to where God is calling us to build relationships so His love can be known to the world. How can you engage in community life? There is always a place for you and your family to enter into a great place to be loved here at Melwood. Check out what we have coming soon and make plans to join in the fun!
In Preparing ourselves for a King who came not as a military general, nor a political power of the day. We humble ourselves as we honor the one who first came into our lives as a servant. We are preparing our lives for his return in this season of advent we cry, "Come Peasant King."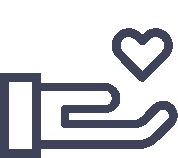 "Whoever is generous to the poor lends to the lord, and he will repay him for his deed."